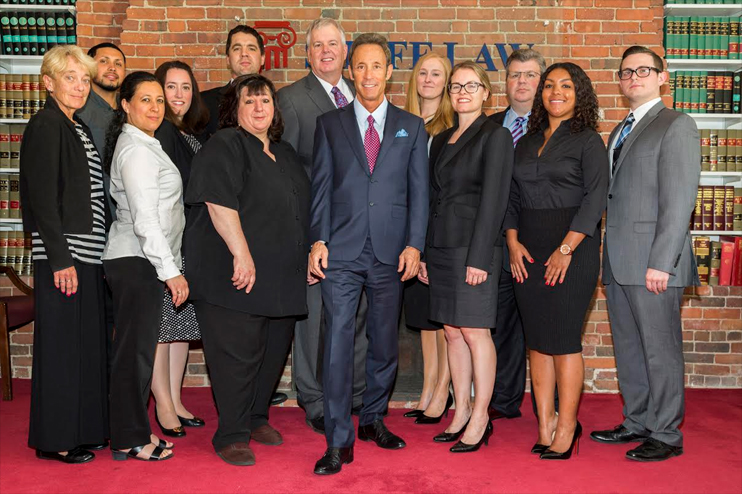 Why settle for one Boston personal injury lawyer when you can have a team?
When you need a Boston personal injury lawyer, do you want just one? Wouldn't it be better to have an entire team of personal injury attorneys working on your case?
The teamwork approach is what sets Sheff Law apart from other personal injury lawyers in Boston. Every case we take is handled by a team of attorneys with deep experience in specific areas, including—
Insurance companies will come after you with a team of attorneys to try and minimize your claim. We believe that a team of personal injury lawyers is the right way to fight back and get you the compensation you are owed. The proven results from Sheff Law's team-based approach showcase the benefits our clients get.
Meet Doug Sheff, the Most Accomplished Personal Injury Lawyer in Boston
Doug Sheff is the only personal injury lawyer in Boston and all of Massachusetts to have held all of these prestigious leadership positions:
President of the Massachusetts Bar Association
President of the Massachusetts Academy of Trial Attorneys
Governor of the American Association for Justice
Board Member, National College of Advocacy
Sheff Law has the highest rating, AV, from the Martindale-Hubbell Peer Review Rating System, as well as a perfect 10 rating from Avvo.
Doug Sheff and the personal injury attorneys at Sheff Law are trusted and respected leaders in the field of personal injury law. The team at Sheff prides itself on the results they get for clients, and every client is treated with compassion and support through every stage of the legal process.
Our team approach gets results because every personal injury lawyer has individual strengths, experience and areas of expertise. By bringing a team of lawyers together, our clients get knowledge and experience that no single attorney can deliver.
As a Sheff Law client, you will also get superior service. You can count on regular communication and updates as your case progresses, easy access to your team of lawyers and caring support when you need it.
Contact us today. Tell us about your case. We will provide a free, no-obligation consultation, and you won't pay for our services unless you win.
Boston Personal Injury Lawyer | Cambridge Personal Injury Lawyer | Boston Car Accident Lawyer | Boston Wrongful Death Lawyer | Boston Motorcycle Accident Lawyer | Boston Brain Injury Lawyer | Boston Slip and Fall Lawyer | Boston Burn Injuries Lawyer
Sheff Law has been featured in media covereage from these outlets and more:










Latest News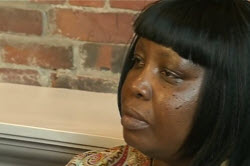 Ursula Ward Wrongful Death Attorney Calls Out New England Patriots (Full Press Conference Video)
The unexpected suicide of Aaron Hernandez has thrust the ongoing civil proceedings into the spotlight.  As the firm representing Ursula Ward, the mother of Odin Lloyd, Sheff Law had obtained, prior to Mr. Hernandez' death, an order of the Superior Court granting summary judgment on the issue of liability.  The Sheff Law Office is committed more »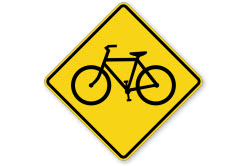 Boston Bicycle Fatalities Among Nation's Highest
The number of bicycle fatality cases in Boston and Massachusetts rose dramatically from 2010 to 2012, and recent years have been just as bad. Between 2010 and 2015, there were 13 bicycle fatalities between 2010 and 2015, according to The Boston Globe. That makes Boston a deadlier city for cyclists than Denver, Minneapolis, Portland, Seattle more »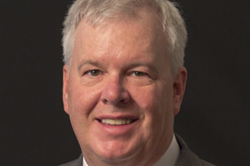 Boston Lawyer Don Grady Offers "Secrets" for Getting Pothole Claims Paid
Boston personal injury lawyer Don Grady appeared on 7News with Hank Phillipi Ryan to discuss the challenges residents face when they try to get local communities to pay for pothole damage to their cars. Most cities and towns do not want to pay, but Grady has some tips that could increase your chance of getting more »