Douglas K. Sheff
Senior Partner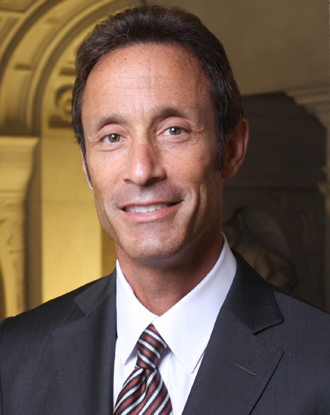 Phone: (617) 227-7000
Toll-Free: (888) 423-4477
10 Tremont St. 7th Floor
Boston, Massachusetts 02108
Douglas K. Sheff is the senior partner at Sheff Law. He has over 30 years of experience in all aspects of personal injury law and has earned a reputation for obtaining consistent, outstanding recoveries for his clients. He focuses his practice on representing victims of traumatic brain injury, wrongful death, construction site, trucking and other automobile accidents, workplace accidents, and defective products. He has received numerous honors and awards for his work as a lawyer, a consumer advocate and an educator. He is a nationally renowned brain injury litigation expert. An accomplished writer and speaker, Mr. Sheff regularly lectures other attorneys, both inside and outside of Massachusetts, on issues regarding personal injury, and appears on television, radio and in print media as a legal expert.
In addition to his efforts on behalf of clients, Mr. Sheff served as President of the Massachusetts Bar Association (MBA), the largest statewide Bar Association in Massachusetts. He is currently serving as the Chairman of the MBA Workplace Safety Task Force ("WPSTF"), which has promptly brought about positive changes, including legislative changes, that protect workers in Massachusetts. The WPSTF has brought together leaders from the legal, business, government and medical fields as well as grass roots worker advocacy groups to work to improve safety in the workplace. He is also Chair of The Traumatic Brain Injury Task Force, addressing the needs of countless individuals who are victims of Traumatic Brain Injury ("TBI"), inside and outside of Massachusetts. Finally, Mr. Sheff Chairs the MBA Media Committee, working to establish a fair and unbiased relationship with the press in order to ensure a positive public image for attorneys everywhere.
Mr. Sheff also served as President of the Massachusetts Academy of Trial Attorneys (MATA), the leading organization in Massachusetts for Trial Attorneys representing victims of injury or death. He currently serves as the Chairman of MATA's Federal Legislation Committee.
Attorney Sheff has been a leader of the American Association for Justice (AAJ) for many years. The AAJ is the largest and most significant organization in the Country for trial attorneys and a force for positive legislative change and individual advocacy. He currently serves on the AAJ's Board of Governors and Traumatic Brain Injury Litigation Group Executive Committee. He was elected by his peers nationally to chair AAJ's 100 State Delegates, and has served as Chair of its Council of Presidents, representing fifty thousand attorneys nationwide.
Attorney Sheff Served for six years as Trustee of the National College of Advocacy, which provides superior education and training for trial lawyers across the United States. Mr. Sheff is a member of Trial Lawyers for Public Justice, a group of attorneys who support consumer rights nationwide. He is a fellow of the Massachusetts Bar Foundation and a member of the Academy of Catastrophic Injury Attorneys (ACA). Attorney Sheff is a Director of the Belli Society, a group recognized for innovative litigation techniques.
Mr. Sheff has led battles to assist consumers in their claims against manufacturers of defective products. Not satisfied simply with assisting his client, these claims have required manufacturers to change designs to promote greater public and personal safety for users of products. Sheff Law was instrumental in a claim against an auto manufacturer in its design of seatbelts. The failure to properly design the seatbelt left the victim paralyzed. As a result of Mr. Sheff's work, the seatbelt design was changed to ensure greater public safety. Similarly, he brought suit against a national automotive repair dealer with regard to the installation of tires and instilling appropriate protocols. A multi-million dollar result was obtained following an accident in which a woman as a passenger in a vehicle was struck by a tire that had disengaged from a second automobile. This too brought improvements to safety protocols. Attorney Sheff is known to say "we do the most good as lawyers when we help those whom we do not represent".
Over the course of six decades, Mr. Sheff and his firm have recovered 100's of millions of dollars on behalf of its clients. Attorney Sheff has litigated cases that required changes to be made to institute greater safety protections within the workplace. For example, Sheff law recovered in excess of $7 million on behalf of a family of an Exxon worker who was killed in an explosion. Following the case, Exxon instituted greater measures to protect workplace safety for workers responsible for loading fuel tankers at its oil facilities.
For decades, Mr. Sheff has represented many victims of traumatic brain injury. He has been utilizing cutting edge medical resources in order to assist clients in the determination of the nature and extent of their injuries and has been successful in obtaining superior recoveries on behalf of these victims through the use of these new technologies. Mr. Sheff has received a number of awards for his work on behalf of clients and the practice of law. Most recently, he was chosen as the recipient of the 2014 Middlesex County Bar Association's Outstanding Service Award for his leadership in developing public awareness of traumatic brain injury and for his lifelong commitment to equal justice under the law. He received the ORT Award for integrity in the law. He is consistently named in the Super Lawyer edition of the publication Boston Magazine. He received MATA's first annual Excellence in Advocacy Award for his work with victims of traumatic brain injury and has been recognized in the publication, Lifesavers, for preventing injury through aggressive representation of victims of defective products. He received the prestigious Wiedeman Wysocki Award on six separate occasions for his advocacy on behalf of individuals and families injured by the negligence of others. As a father and son team, "Chick" and Doug together received the ATLA (Currently AAJ) Next Generation Award for their multi-generational efforts to further the practice of law.
Attorney Sheff has always taken great pride in working with other leaders in the legal community and has made it a priority in his practice to always lead by example. He is extremely proud to be the only attorney in Massachusetts' history to have held the positions of President of the MBA, President of MATA as well as Governor of the AAJ, highlighting his local and national commitment to the betterment of the practice of law and public service.
J.D., Boston College Law School, Newton, Massachusetts, 1984
B.A., University of Michigan, Ann Arbor, Michigan, 1980
Massachusetts (1984)
United States District Court, Massachusetts (1985)
United States Court of Appeals (1986)
Professional Organizations
Massachusetts Bar Association, Past President
Massachusetts Academy of Trial Attorneys, Past President
American Association for Justice, Board of Governors
Traumatic Brain Injury Litigation Group
Belli Society, Director
Massachusetts Workplace SafetyTask Force, Chair
Traumatic Brain Injury Task Force, Chair
National College of Advocacy, Past Trustee for six years
Massachusetts Bar Foundation, Fellow
Trial Lawyers for Public Justice, Member
Academy of Catastrophic Injury Attorneys (ACIA), Member
2015 MATA President's Award
2014 Middlesex County Bar Association's Outstanding Service Award
Massachusetts Super Lawyers, 2009-Present
ORT Award, Integrity in the Law
Excellence in Advocacy Award, First Ever Recipient, MATA
Lifesavers Magazine
Next Generation Award, American Association of Justice's,
Wiedemàn Wysocki Award, Six time recipient